Where to Watch Hindi Movies Online for Free? 5 Websites for Bollywood Movies
Tony Bennett
2022.08.25
How-to Guides
Streaming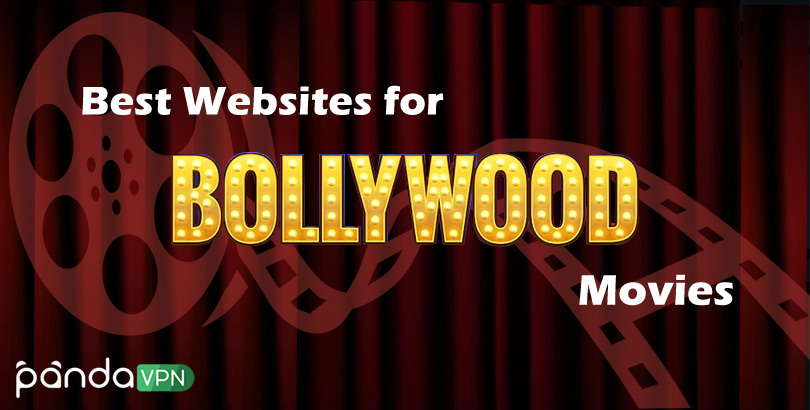 Hindi cinema, popularly known as Bollywood, is the film industry based in the Indian Hindi language. Bollywood is a combination of "Bombay (Mumbai Now)" and "Hollywood". Whether you're a fan of romance, tragedy, comedy, or thriller, there is always a movie for you in the Bollywood world.
Bollywood movies are not only popular in India. They are also popular worldwide, second only to Hollywood films at the global box office. In this article, we will share 5 sites for you to watch Hindi movies online.
Just in case, some Bollywood movies are unavailable in your country/region due to geo-restrictions. We will introduce a reliable virtual private network (VPN) and show you how to use a VPN to obtain an Indian IP address so that you can access India-based streaming sites.
How to Watch Hindi Movies with a VPN?
In countries/regions where Indian Bollywood films are geographically restricted, a VPN is a must-have for Indian movie fans. Using a VPN changes your original IP address to the location in India. You can easily achieve this by connecting to a VPN server in India.
Headquartered in Seychelles, PandaVPN has 3000+ servers in over 170 locations in more than 80 countries. Among them, 2 servers are located in India. For users who want to try it out, PandaVPN offers a 3-7 days free trial for Android and iOS users.
Follow the steps below to watch Hindi movies with the PandaVPN Android app:
Step 1: Download and install PandaVPN.
Download PandaVPN for Android and get it installed on your phone, and you'll get a 3-day free trial without payment in advance. PandaVPN will automatically generate a random digital account. All you need to do is set a password and then log in to your account.
Note:
iOS users can also get a free trial for 7 days. Download PandaVPN for iOS, and you'll need to subscribe to PandaVPN and pay for it in advance. Within 7 days, you can cancel the subscription anytime. The trial continues even after you cancel.
Step 2: Connect to an Indian server.
Enter the PandaVPN server list and click the search icon to search for servers in India. Tap the Indian server and you'll connect your network to India.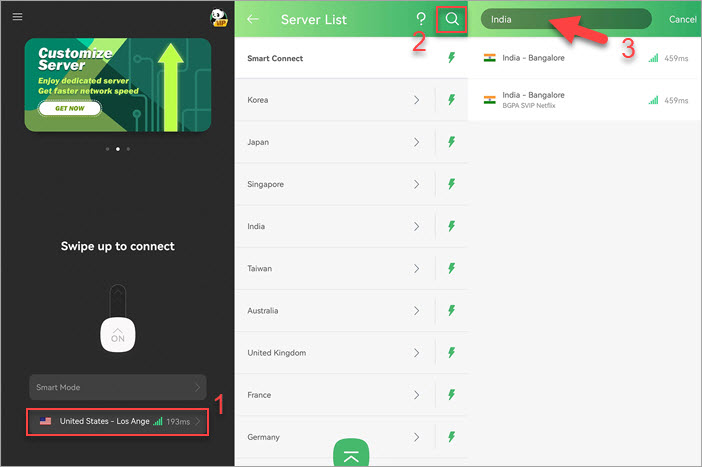 Step 3: Open a website for Bollywood movies and start to watch Hindi movies.
Open any website for Hindi movies that you couldn't access before. Now you can visit it without geographical restrictions. Choose a Bollywood movie of your choice and enjoy it.
If you want more VPN options for India, check the following table. We made a comparison of the best 5 India VPN apps that offer servers in India in the table below:
Note:
1) CyberGhost has servers in Mainland China. It's a red flag for me, so I didn't choose it.
2) Proton VPN also has a free version without data limitation but provides no Indian servers.
3) Hotspot Shield offers a free VPN plan, with only 1 server in the US and 500MB of free data every day.
5 Best Websites for Bollywood Movies
Here we list the 5 best websites for you to watch Bollywood movies.
1. Hotstar Bollywood Movies
Website Address: https://www.hotstar.com/movies
Only Available in: India
Block VPN or Not: Yes
Sign Up or Not: Yes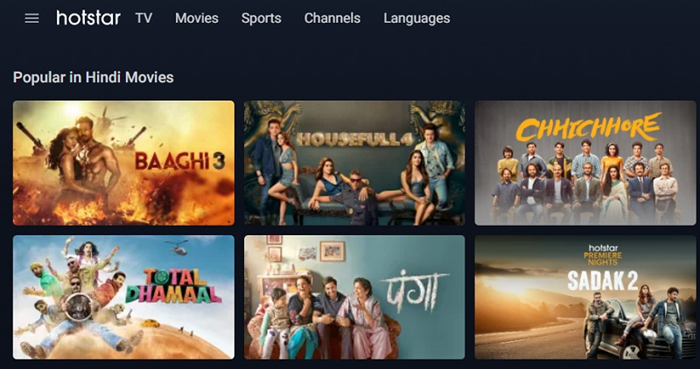 Hotstar is an Indian site where you can watch Bollywood movies and Tamil films online. Plus, live sports streaming including kabaddi, cricket, football, etc., is available here. More importantly, most movies are of HD quality, supporting 720p and 1080p.
The Hotstar website only works in India. Hotstar blocks VPNs because it doesn't have the right to broadcast its films and other content globally. Thus, you should know that not all VPNs work for Hotstar.
2. Bigflix Hindi Movies
Website Address: https://www.bigflix.com/watch-movies
Not Available in: Country embargoed by India
Block VPN or Not: No
Sign Up or Not: Yes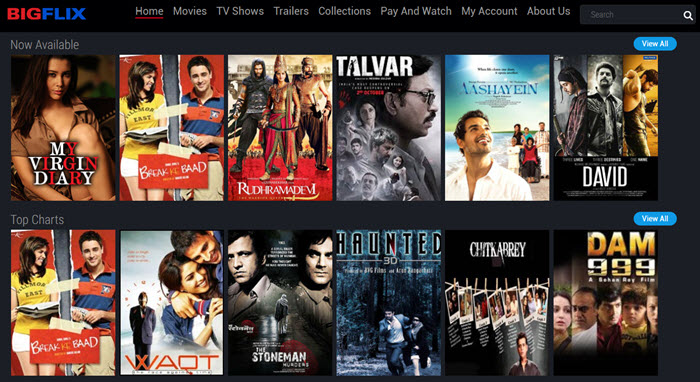 Bigflix is another movie streaming site to watch Hindi movies online for free. It's one of the leading streaming sites in India that provides over 2000 latest Bollywood movies, top classic movies, and regional blockbuster movies. You can stream or download movies anytime.
Bigflix offers both free and paid versions. The free version contains no ads because Bigflix generates its revenues from subscription fees. You can find video quality formats including 420p, 620p, 1080p, and 4K.
3. Voot Hindi Movies
Website Address: https://www.voot.com/movies
Only Available in: India
Block VPN or Not: No
Sign Up or Not: Yes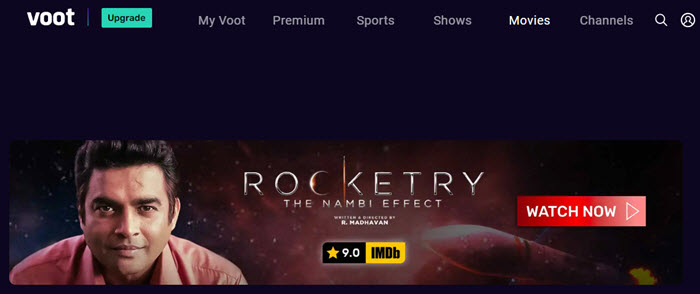 Voot is another ad-free India site for you to watch Bollywood movies online free. It's one of the most famous video streaming sites in India, including popular TV channels, Nickelodeon, Blockbuster movies, Comedy Central, Colors TV, MTV, etc. You can watch fresh episodes of shows such as MTV Splitsvilla, and Brooklyn Nine-Nine for free.
The site also contains many 70s Ke Superhits for you to watch old Bollywood movies online for free. It lists the top movies of thriller, horror, comedy, action, romance and more for you to choose from. Voot supports 1080p and 4K quality, but it doesn't allow you to download movies.
4. Zee5 Hindi Movies
Website Address: https://www.zee5.com/global/movies
Only Available in: India
Block VPN or Not: No
Sign Up or Not: Yes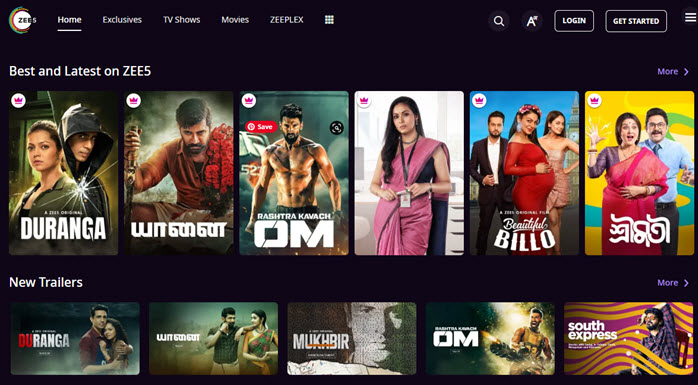 Zee5 is a website for Bollywood movies that consists of an extensive collection of famous Hindi movies. You can browse by genre, including Action, Adventure, Thriller, Romance, Comedy, Horror, Kids, War, and more. You can also find trailers of the latest Hindi movies here.
This free website contains no ads and supports movies in multiple languages including English, Hindi, Bengali, Punjabi, and Tamil. Zee5 supports 720p quality. However, it doesn't allow you to download movies.
5. JioCinema
Website Address: https://www.jiocinema.com/movies
Only Available in: India
Block VPN or Not: No
Sign Up or Not: Yes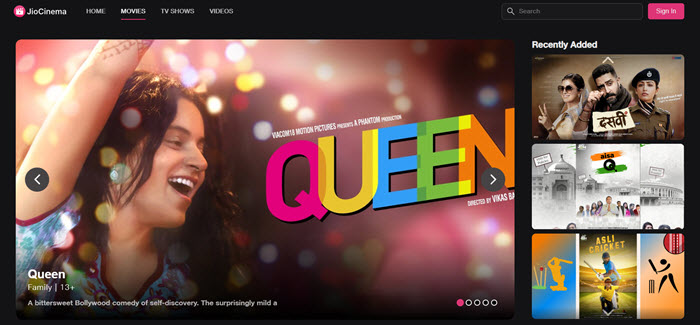 JioCinema is one of the most visited streaming sites to watch Hindi movies online. in addition to Hindi movies, you can also find tons of Live sports, Live TV channels, and even Hindi music.
As with several of the sites mentioned above, JioCinema is only available to users who usually live in India. If you are not in India and want to watch Bollywood movies, you need a VPN to bypass geo-restrictions.
Top 5 Bollywood Movies of All Time
If you're new to Bollywood movies, check the following 5 best must-watch Hindi movies of all time:
1. Mother India (1957) – It's one of the most revered movies in Bollywood history. Focus on an impoverished woman who is forced to care for her two sons alone while surviving threats from a nefarious money-lender when her husband abandons the family.
2. 3 Idiots (2009) – It's a comedy and drama that tells a story about two friends searching for their lost companion. They revisit their college days and recall the memories of their friend who inspired them to think differently.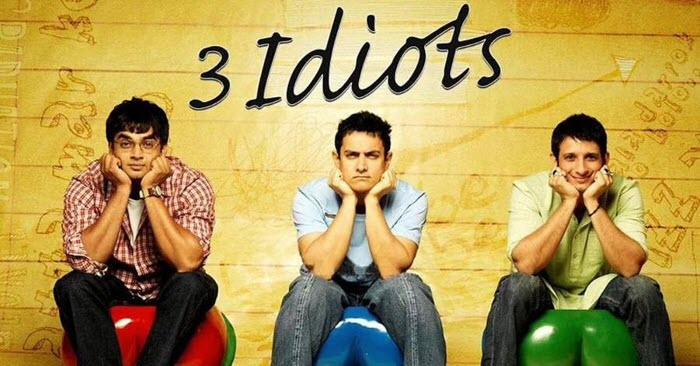 3. Sholay (1975) – It's a classic action-adventure Bollywood movie that shows retired police successfully capturing a notorious and ruthless bandit with the help of two outlaws.
4. Black Friday (2004) – It's an action, a crime, and a drama Bollywood film that focuses on the investigations following the 1993 serial Bombay bomb blasts. Tell the stories of the involved people, including police, conspirators, victims, and middlemen.
5. Dil Chahta Hai (2001) – It's a romantic comedy, a drama, and a heartwarming youth movie that tells the stories of three college friends as they try to navigate life and love after graduation. It won the National Film Award for Best Feature Film in Hindi.
Best 5 Bollywood Movies Latest in 2022
The followings are the 5 best Bollywood movies latest in 2022:
1. The Kashmir Files (Mar 2022) – Based on video interviews of the first-generation victims, it tells the tragic story of the victims of the Genocide of the Kashmiri Pandit Community In 1990.
2. RUNWAY 34 (Apr 2022) – It's a thriller film that revolves around Captain Vikrant Khanna a flying prodigy, whose flight takes a mysterious course after take-off from an international destination.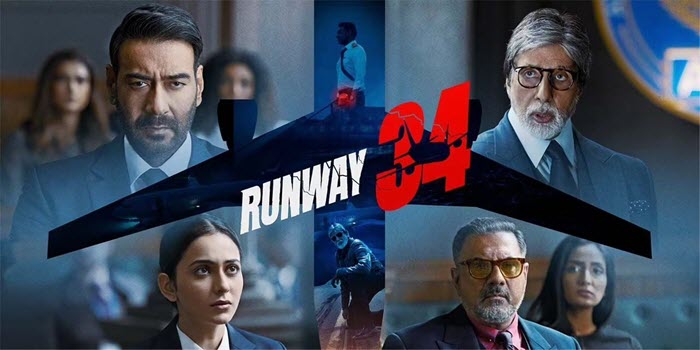 3. The Conversion (May 2022) – It's a captivating drama that explores the sensitive topic of religious conversion. Focus on a girl's dilemma of what happens in an inter-faith marriage that results in religious conversion.
4. Major (Jun 2022) – It's a true story based on the life of Major Sandeep Unnikrishnan, who sacrificed in action during the November 2008 Mumbai attacks and was awarded the Ashoka Chakra, India's highest peacetime gallantry award, on 26 January 2009.
5. Rocketry: The Nambi Effect (Jul 2022) – It's also a true story based on the life of Indian Space Research Organization scientist Nambi Narayanan. He was framed for being a spy and arrested. After release, he continues to fight for justice against the officials who falsely implicated him.
FAQs about Watching Hindi Movies
Q: How to watch Hindi movies in the USA?
As long as you have a VPN at hand, you can watch Hindi movies in the United States or any other country on earth. PandaVPN has servers in 80+ countries and offers servers in India.
Q: Where can I watch old Bollywood movies online for free?
Websites for Bollywood movies we mentioned above including Hotstar, Bigflix, Voot, Zee5, and JioCinema all offer old Hindi movies. Simply search for what you want in the search bar.
Q: How to watch Hindi movies on Disney Plus?
Your favorite Hotstar content is a part of the Disney Bundle. Sign up for the Disney Bundle, download the Disney+ app, and you can watch Hotstar Hindi movies on Disney Plus.
Q: How to watch Bollywood movies on Netflix?
Netflix has a large library of Hindi movies. However, what Netflix offers are Bollywood movies of the last 10 years. If you are looking for older and more classic movies, Netflix is not a good place to go. To watch Bollywood movies of the last 10 years, go to the Netflix Hindi movie library, choose one film you like, and click on "Watch". (See: How to change Netflix region?)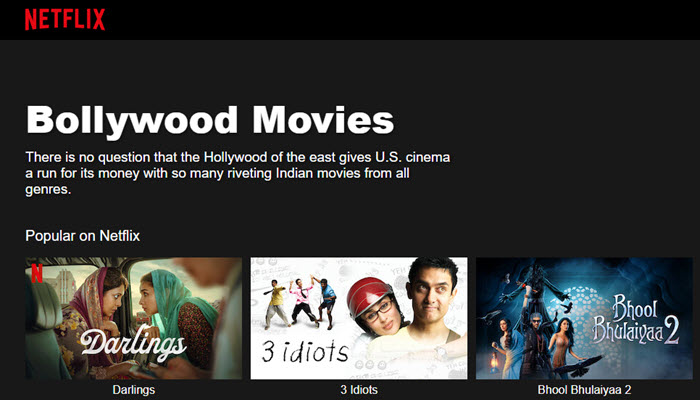 Q: How to watch Hindi movies on Amazon Prime?
Amazon Prime also offers an extensive library of Hindi movies. Pick one you like, click the "Watch" button, and you can enjoy a Hindi film. Of course, you need to sign in with your Amazon account and become a Prime member.
Q: How to watch Hindi movies on Telegram?
You can find Hindi movies on many Telegram channels, for example, Best Bollywood and Hollywood Movies, Dubbed Hindi Movies, Bollywood Indian Hindi Movies HD, etc. Follow the simple steps below:
1) Login to your Telegram Account.
2) Join the movie channels provided above by clicking on their link.
3) Search the movie name in the channel and find it.
4) Hit the download button and watch Bollywood movies freely.
Exercise your rights to privacy in digital age!
Get PandaVPN
7-day money-back guarantee