TikTok VPN Guide: Why to Use, How Does It Work & How to Choose
Tony Bennett
2021.09.10
Streaming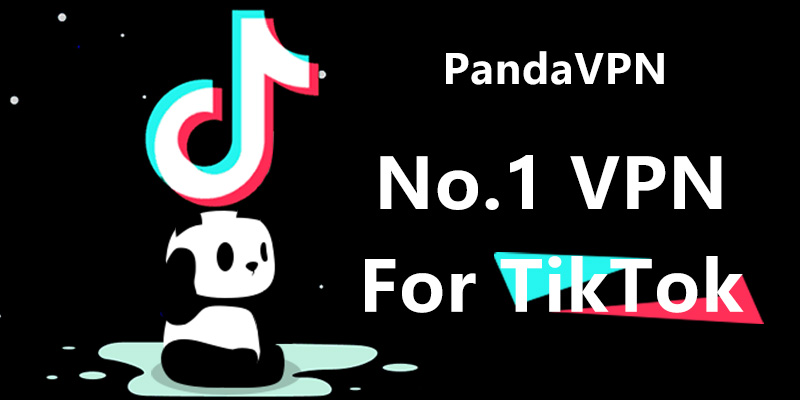 TikTok has captured a huge fan base during the global Covid-19 pandemic. It's definitely a great comfort for people trapped in homes during difficult times. In some countries, however, TikTok is banned as it comes from China.
Luckily, there is an easy way to unblock TikTok from where it's banned. Using a VPN gives you access to TikTok wherever you are. Keep reading to know why you need it, how a TikTok VPN works, and how to select one.
Why do you need a TikTok VPN?
As mentioned earlier, TikTok is facing bans from several countries. TikTok itself doesn't block any users based on their location. Instead, governments in some countries are the ones who impose the TikTok ban.
Out of concern for privacy and security, governments from India and Pakistan have banned TikTok. Such security concerns are echoed by Indonesia, Bangladesh, and the United States. They have been trying to give TikTok a ban.
That's why you need a VPN for TikTok. By using a VPN, you'll not only unblock TikTok but also be protected from potential surveillance and other online dangers.
How does a VPN work with TikTok?
How does a VPN work to unblock TikTok? Using a VPN enables you to change your actual IP address to somewhere that TikTok is available to use. A VPN often has hundreds and thousands of servers to offer. By connecting to one server, you'll get a virtual IP address.
All you need to do is to select a server that locates outside of the countries in which TikTok is banned.
Moreover, your internet connection through a VPN is private. VPNs encrypt your online activities and protect your personal information. With a VPN on, the government, ISP, and hackers will have no access to your online privacy.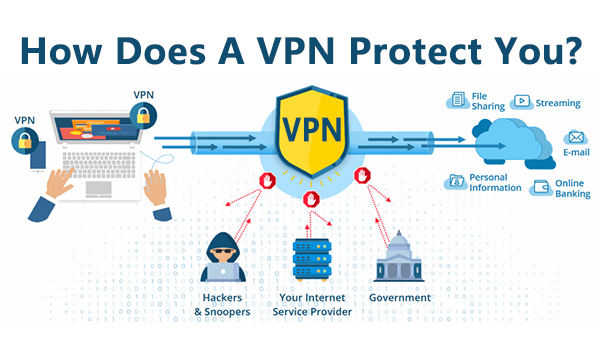 What features do good VPNs for TikTok have?
A good VPN for TikTok should cover the following features:
◆ A large number of servers located in countries where TikTok is available
◆ Fast speeds to save time from waiting for videos to load or upload
◆ Strong VPN encryption to protect privacy and security online
◆ Responsible log policy to collect as little as your personal info
◆ Apps for all popular platforms so you can unblock TikTok on any device
◆ User-friendly UI to make it easy to use even for first-timers
Our Recommended VPN for TikTok – PandaVPN
Here we recommend PandaVPN for you to unblock TikTok and secure your online privacy. Based in Seychelles, PandaVPN provides safe service without monitoring by the government of China or the Fourteen Eyes alliance. The Fourteen Eyes is a surveillance agreement where the member countries agree to share intelligence.
Now let's take a look at what it has to offer.
3000+ Servers
PandaVPN supports 3000+ servers in 178 server locations in 80 countries, covering the US, UK, Germany, France, Spain, Italy, Denmark, Brazil, Mexico, Japan, Korea, Singapore, HK(China), Taiwan(China), Thailand, Australia, UAE, Turkey, etc. And the number of its servers is constantly increasing.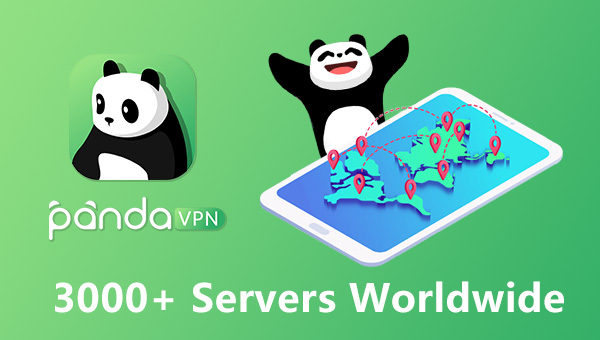 Lightning-Fast Speed
PandaVPN ensures fast speeds with high bandwidth and low latency. You can watch TikTok with no loading time and upload your own videos in minutes.
256-Bit ECC Encryption
PandaVPN secures your privacy and data with 256-Bit ECC Encryption Algorithm which is the strongest asymmetric encryption algorithm. Its encryption strength equals that of a 3072-bit RSA key. When you connect to the network with PandaVPN, no one can snoop on your data and privacy.
See Also: 3 Tips to Stop ISP Tracking >
0-Log Policy Supported
PandaVPN supports a zero-log policy, recording no email address, user name, and any logs of connection and activity. You need just one click to sign up for PandaVPN and generate a random digital account. Payment details like a credit card are not required if you pay in Bitcoin.
Supported Multiple Devices
PandaVPN is compatible with multiple devices, including iPhone, iPad, Android phone, Android tablet, iMac, MacBook, Windows computer, Linux phone, Linux laptop, Linux computer, Android TV, and more.
How to use PandaVPN to unblock TikTok?
Here we show you the steps to unblock TikTok with PandaVPN.
Step 1. Enter the PandaVPN homepage and click Get PandaVPN for a register. You'll get a random digital account.
Step 2. Choose a VPN plan and pay for it. The best value plan goes for the 1-plus-1-year subscription.
Step 3. Download PandaVPN and install it onto your device.
Step 4. Open it and connect to a server located somewhere that TikTok isn't banned.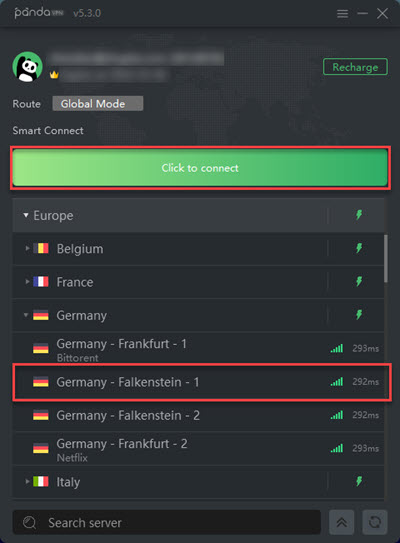 Step 5. Go to TikTok and now you can watch videos!
Conclusion
The ban for TikTok makes it necessary for people in some countries to get a VPN. The security concern is another reason for you to use a VPN for TikTok. VPNs encrypt your connections online and shield your personal information.
PandaVPN is our top recommendation, offering fast speed together with strong encryption. A huge server network gives you more choices to travel online around the world. More importantly, PandaVPN is located in Seychelles, free from the monitoring of the Chinese government or the Fourteen Eyes alliance.
Exercise your rights to privacy in digital age!
Get PandaVPN
7-day money-back guarantee