Netflix Blocking VPN? How to Beat the Netflix VPN Ban
Tony Bennett
2021.11.04
How-to Guides
Streaming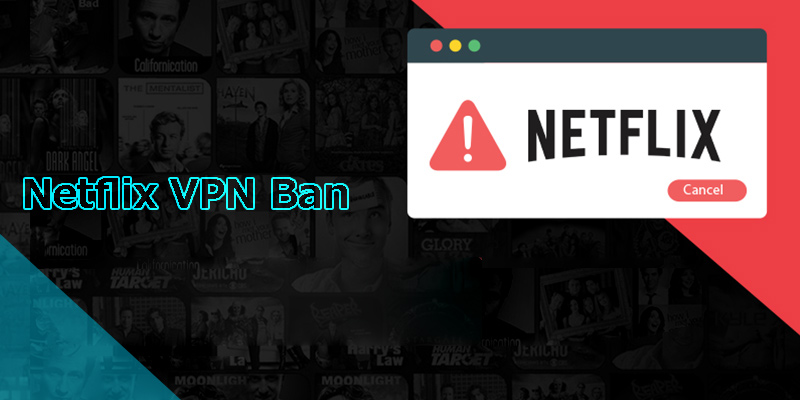 Each country in the world has its own Netflix library. China, North Korea, Syria, and Crimea are exceptions as they don't allow access to Netflix. However, there are plenty of subscribers unsatisfied with their country's Netflix library. They use VPNs to visit American Netflix for more selections of TV shows and movies.
A six-year-long cat-and-mouse game has been underway between Netflix and VPN providers. In August 2021, Netflix suddenly increased its efforts to ban VPNs. This stirred up the anger of some users. Why does Netflix block VPNs? And how to bypass the Netflix VPN ban? Keep reading to figure out.
Why does Netflix block VPNs?
Over the past few years, Netflix has become a content producer itself, but the original movies and shows are only a small part of its vast library. The majority of Netflix's content is made by networks or studios worldwide, and it has made deals with content distributors to offer it to particular subscribers for streaming.
The deals were made when a network makes a movie, or a studio produces a show. Netflix and content distributors determine where the movie or show can be broadcast. For example, a US company produced a hit show, and it's available on its own US streaming site. You can't access it from anywhere else.
But if the company makes a deal with Netflix to allow users outside the US to watch the show, the international users will have access to watch the show on Netflix. While in the United States, Netflix subscribers can only get it on the production company's streaming site.
As a result, countries around the world have different Netflix libraries. VPNs allow you to bypass geographical restrictions. When using a VPN, you can easily break the geo-blocks between different countries, which is to the detriment of the distributor and Netflix itself. That's the main reason Netflix is trying to ban VPNs.
See Also: What is a VPN? >
How does Netflix know you're using a VPN?
Netflix doesn't detect individuals that are using a VPN for streaming but track down the VPNs' IP addresses. That means when using a VPN, you are not the target of Netflix. Instead, Netflix will target the IP address offered by your VPN provider.
How exactly does Netflix find its target IP address?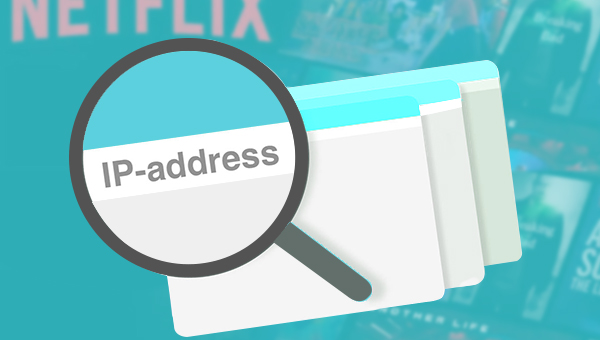 If a large number of users are accessing Netflix from the same IP address, this IP is likely to be provided by a VPN. Then it's time for Netflix to ban this server IP. Also, Netflix may be blocking VPNs by identifying users whose IP addresses are constantly switching.
Netflix is a powerhouse and they always find new ways to ban VPN. But luckily, it is when an IP address belongs to a VPN being used to watch a movie or TV show outside of the correct locations, Netflix starts its bans on the said IP address. Namely, VPN providers are always staying one step ahead of Netflix.
Is it possible to beat the Netflix VPN ban?
As mentioned earlier, VPNs can always stay one step ahead of Netflix. This opens up the possibility for providers to beat the Netflix VPN ban. Without any further ado, let's get several tips to bypass VPN blocks.
1. Switch Servers
Netflix can only block groups of IP addresses of the popular VPNs. So, you can try to change a server IP that fails to work. The US Netflix offers a much more rich library. Make sure your VPN provider has a large server network in the United States.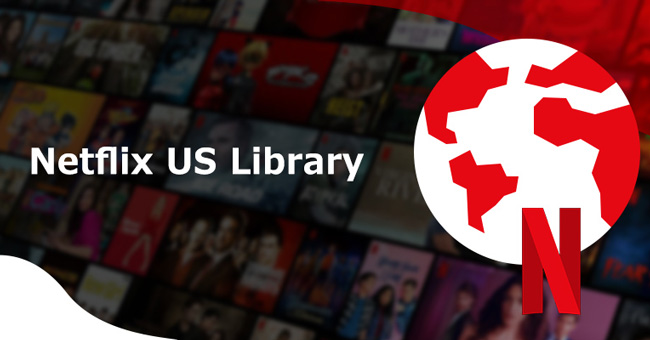 2. Change a VPN Protocol
Most paid VPNs support various security protocols. Changing a different VPN protocol may help you bypass the Netflix VPN ban.
3. Switch Between Proxy Ports
VPN protocols use ports to control the flow of data you send and receive. When you close a port and switch to a different one, you stop the flow of information, which is one of the possible ways to solve the Netflix blocking VPN issue.
4. Get a New VPN
The more popular a VPN is, the easier it is for Netflix to target it. For example, Netflix's annual VPN ban blocks a large number of servers from ExpressVPN, NordVPN, or Surfshark. On the contrary, some lesser-known VPNs are less likely to be blocked by Netflix. Thus, you can switch to a lesser-known but powerful VPN.
PandaVPN is one of the VPN providers that has grown in recent years. Operated by an overseas Chinese team PandaVPN is settled in Seychelles, free from the network intelligence sharing scope of Five Eyes, Nine Eyes, and Fourteen Eyes Alliance. Offering 3000+ servers allows you to enjoy the global internet at will.
See Also: Is PandaVPN safe? >
How do VPNs work to unblock Netflix?
VPNs work by masking your actual IP address and changing it to a fake location offered by the provider. If you are not living in the United States and want to watch a hit show only available there, you can use a VPN to get a US IP address. This server IP allows you to pretend to be an American, so you can access US Netflix without limitations.
How to watch Netflix with a VPN?
Take PandaVPN as an example, and here we'll show the step-by-step guide to watching Netflix with a VPN.
Step 1. Enter PandaVPN's official site, click Get PandaVPN to get a random digital account, and set a password.
Step 2. Choose a VPN plan and pay for it.
Step 3. Download PandaVPN and install it onto your device. iOS, Android, and Linux devices are all supported.
Step 4. Run PandaVPN, connect to a US server and you'll have access to US Netflix.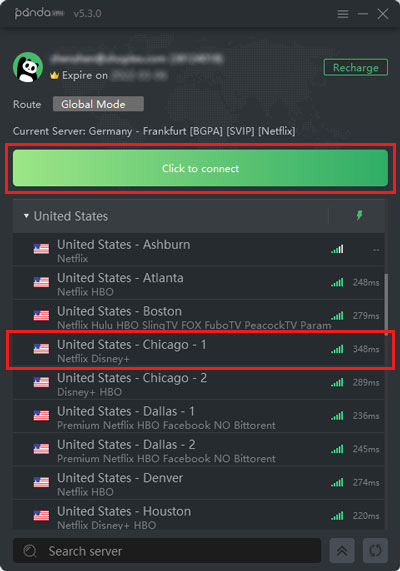 Step 5. Go to Netflix and start streaming!
Conclusion
It seems that the cat-and-mouse game will be ongoing. VPN providers will work hard to find new ways to cycle IP addresses, while Netflix will try its best to detect them. When your VPN fails to unblock Netflix, try to switch serves, use a different VPN protocol, or change a new proxy port.
Getting a lesser-known VPN also works to fight against the Netflix VPN ban. Offering fast and private connections, PandaVPN is a great option. Get it to have a try >
Exercise your rights to privacy in digital age!
Get PandaVPN
7-day money-back guarantee