How to Unblock Discord? 4 Ways to Get Discord Unblocked at School/Censored Country
Tony Bennett
2022.09.09
How-to Guides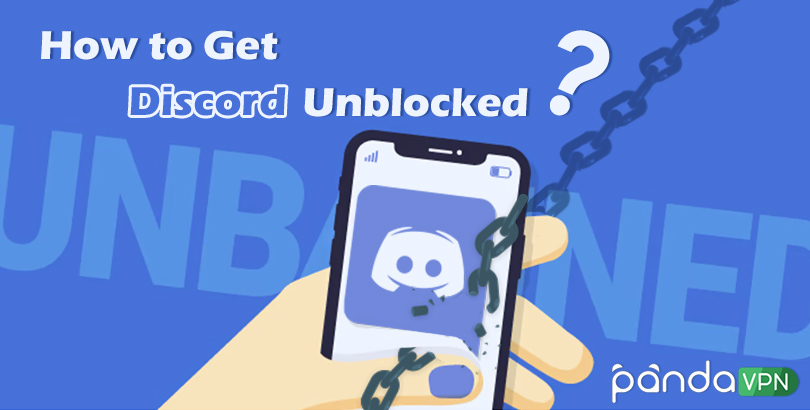 What is Discord? Discord is a free VoIP and instant messaging social platform, where hundreds of millions of people talk and hang out with their friends and make new friends. Discord supports voice calls, video calls, text messaging, and media and file transfer.
Discord is quite popular in the school. Young generations love Discord very much and some of them can only live without discord for half a day! Also, people who have graduated from school use Discord to look back on their student days. Discord is also a convenient place for gamers and streamers to convene, chat and play together.
However, Discord is blocked in many places somehow. Why is Discord blocked? Where is it blocked? How to unblock Discord at school or in a strictly-censored country? We'll cover everything you want to know in detail below.
Why Is Discord Blocked?
The main reason that schools block Discord is this app has problems with hostile behavior and extremist speech within chats. Some chatting servers are filled with controversial topics related to race, religion, politics, and pornography. Plus, there are malicious data hidden in certain links and shared files on some public Discord servers, which can harm the school Chromebooks or other devices.
Some countries also censor Discord based on their strict censorship laws on the Internet. However, many users continue to access Discord via virtual private networks (VPN). If you're looking for a VPN, PandaVPN is a good option, offering Android new users a 3-day free trial without payment in advance.
Pay attention that even if you use a VPN, an effective online data and privacy shielder, you may also accidentally click on malicious clicks on Discord, which can get you into trouble. Therefore, you should always stay alert.
In Which Countries Is Discord Banned?
Countries that ban Discord include China, North Korea, Egypt, Oman, Iran, and the United Arab Emirates. Check the table below for more details about the Discord blocked country list.
| | | |
| --- | --- | --- |
| | Blocking Type | Blocking Time |
| China | Permanent | Since July 13, 2018 |
| North Korea | Permanent | Since May 13, 2015 |
| Egypt | Temporary | February 2018 |
| Oman | Permanent | Since 2020 |
| Iran | Permanent | Since March 28, 2022 |
| UAE | Permanent | Since 2017 |
How can you use Discord in banned countries? The following content will introduce you 4 ways to unblock Discord in countries where it has been banned.
Way 1 — Unblock Discord App with a Discord VPN
A Discord VPN, for example, PandaVPN, encrypts your internet traffic via ECC encryption algorithms and routes it through a server in another location. As a result, your traffic will appear to come from the VPN server instead of Discord. This helps you get around internet blocks from schools and even bypass a country's censorship.
Now follow the steps to get Discord unblocked with a Discord VPN:
Step 1. Download and install PandaVPN.
Android new users who download PandaVPN for the first time can get a free trial for 3 days. You don't need to spend a penny. Simply set a password for your account and you can start the free VPN trial.
Note:
iOS users can also get a free trial for 7 days, but you need to subscribe to PandaVPN and complete the payment first as with most VPNs. You can cancel the subscription at any time within 7 days. The trial continues after the subscription is disabled.
Step 2. Connect to a server location where Discord isn't blocked.
Enter PandaVPN's server list and select a location where Discord hasn't been banned to connect to, for example, the server in the United States. As you can see, PandaVPN has over 20 US servers.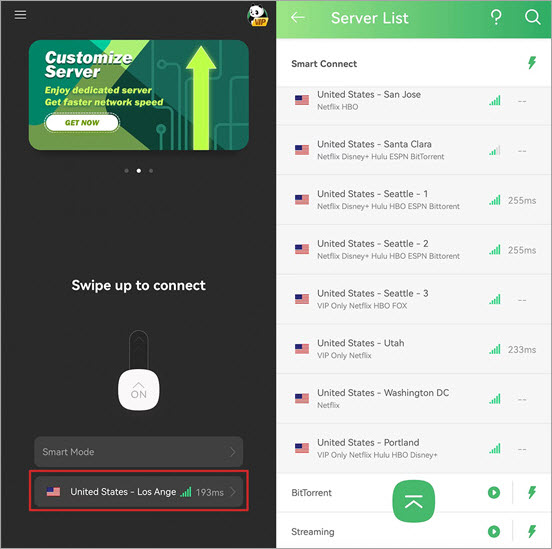 Step 3. Open Discord and chat with your friends.
Now you're connected to PandaVPN's network and you can go to Discord using either the app or browser and log in.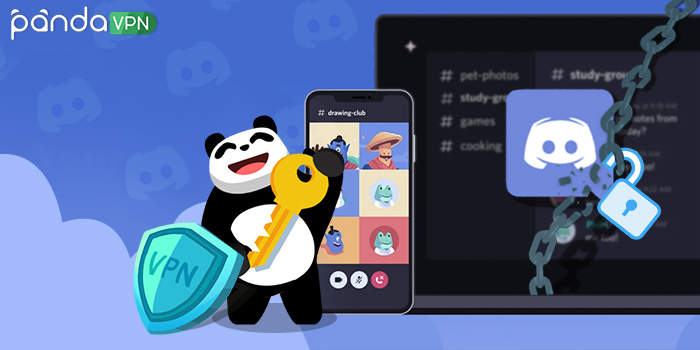 Way 2 — Use Discord Web Version as an Alternative
Discord has a web browser app that works almost the same as the regular app. You can use your browser to log in instead of downloading it. This method works provided that your school admin is not blocking out the Discord web version. Before the simple steps below to access Discord web, check its disadvantages.
Cons:
– Only work for Discord web and only work when school hasn't blocked the Discord web.
Step 1. Go to Discord web.
Step 2. Enter your email/phone number and password to log in to your Discord account.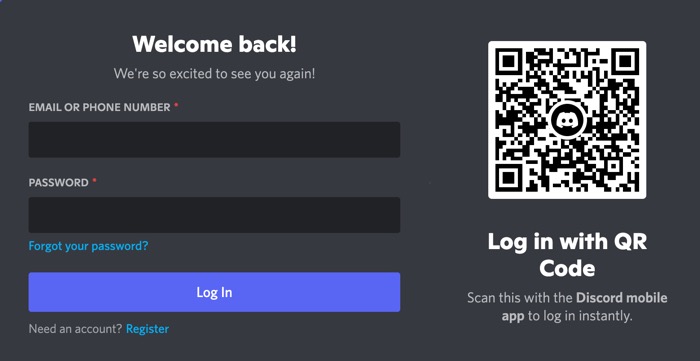 Way 3 — Unblock Discord with a Web Proxy
A web proxy server should be enough for you to get around the internet blocks in your school and access the Discord website. Web proxy servers hide your IP address and route your online traffic through a different location.
Cons:
– Web proxies only work for Discord web.
– Don't encrypt traffic.
– Tend to be very crowded, which may make your connections unstable.
Here we take HideMyAss free proxy, a convenient Discord proxy for school, as an example to show you how to unblock Discord:
Step 1. Go to the HideMyAss proxy site.
Step 2. Copy the Discord website URL "https://discord.com/login", connect to a random server, and press the "Agree & Connect" button.
Step 3. Click "Continue to page" or wait a few seconds for HideMyAss to load. Then click "Agree & Connect" again.
Step 4. Sign in to your Discord account and now you can access it without a Discord ban.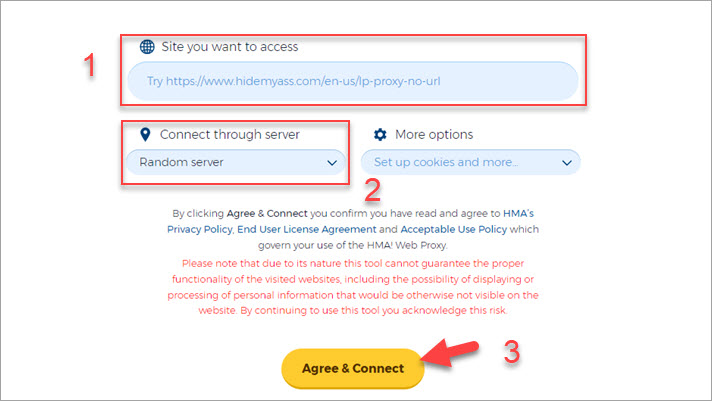 Way 4 — Use Discord Unblocked Chrome Extension
Discord Unblocked is a Chrome extension that is designed for those who have no access to Discord, especially Chromebooks. With it, you can bypass annoying blocks easily.
Cons:
– Only work for Discord web.
– Only work for device blocks, and doesn't cover network blocks. That's why many people complain that it can't unblock Discord at school Wi-Fi.
– Work better with a (school) Chromebook, not a computer or laptop.
– Don't protect the private info you share out, especially when you're on public servers.
Here are the simple steps to unblock Discord on school Chromebook:
Step 1. Open Google Chrome and add the Discord Unblocked extension to Chrome.
Step 2. Go to Discord web and you should be able to access it from the school Chromebook.

FAQs about Unblock Discord
Q: Can I use a free VPN for Discord?
We recommend using paid VPNs because free VPNs recycle the IP addresses of their users. That will make it easier for school administrators to find VPN's IP address and block it.
On top of that, most free VPNs come with a bit of a security risk. They will collect your private data and sell it to advertisers so that they can target ads for you. If you are short on budget, try the free VPN version offered by some paid VPN providers.
Q: Is it safe to be on Discord?
Public Discord servers are risky. Strangers may spread malicious links and files to anyone. Always be careful and remember to ignore any direct messages you get from users as soon as you join any new public server.
Exercise your rights to privacy in digital age!
Get PandaVPN
7-day money-back guarantee