Russia VPN: How to Beat Online Censorship and Take Back Freedom?
Tony Bennett
2022.03.11
Articles & News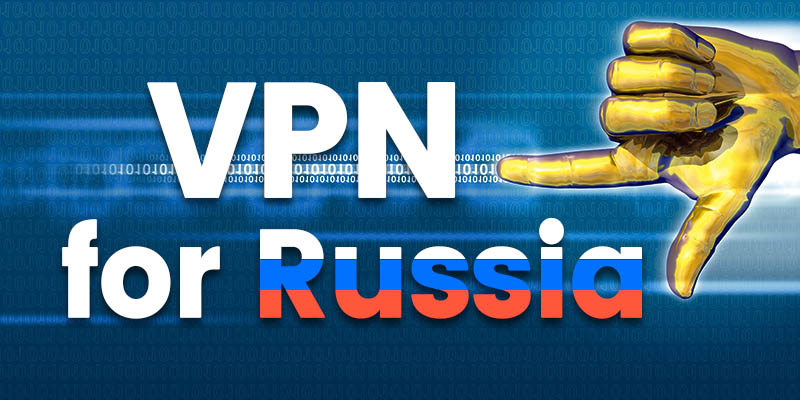 As the Russia-Ukraine conflict unfolds, Russians are flocking to VPN apps. One of our new users said, "war started, and I'm worrying the government may start to restrict access to the internet even more than ever before."
Now, not only has Russia tightened its internal censorship, but corporate giants in Europe and the US, such as Twitter, are also frequently imposing sanctions against Russia. For example, Twitter has banned over 100 accounts that retweet the #IStandWithPutin hashtag.
The fact is if only one voice is allowed to exist, then the only voice that exists may be a lie. That's a violation of freedom. How to take back your freedom to access the internet? A Russia VPN is what you need.
Tightening Internet Censorship in Russia
Russia has a list of websites that the government prefers citizens not to visit. The black list includes not only porn and gambling websites, but also plenty of news outlets. This blocks Russians not just from bad habits, but also from the free flow of information.
Now, as the war in Ukraine continues, the Russian government is tightening its domestic Internet censorship. Since March 4, Russia has imposed a complete ban on Facebook and restrictions on Twitter. This urges Russians to get backup VPNs, although many VPN services are restricted in the country. Besides VPN services, Russia also restricts the use of the Tor network and proxies to access blocked content without government approval.
Can you use VPN in Russia?
Is using a VPN illegal in Russia? The answer is no. The Russian government doesn't explicitly prohibit the use of VPNs and anonymizers. But the country does block URLs of VPN providers that offer access to blacklisted websites or content.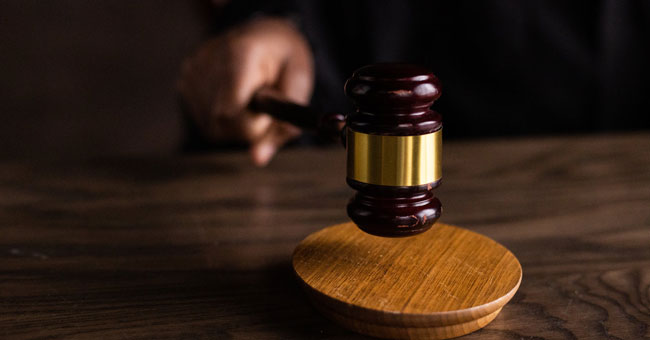 And since the conflict between Russia and Ukraine, more and more people here are looking for backup VPN apps in face of the unprecedented internet restrictions in the country.
How can you get a Russia VPN?
You may want to avoid the following options because the Russian government has blocked the websites of these VPN providers:
• ExpressVPN
• NordVPN
• VyprVPN
• IPVanish
• Hola VPN
• ProtonVPN
• Opera VPN
• KeepSolid VPN Unlimited
• Speedify VPN
• Betternet
• X-VPN
• Lantern
• PrivateTunnel
• Cloudflare WARP
• Tachyon VPN
If you are now in Russia, try to search for more alternative VPN providers like PandaVPN. If you are a Russian abroad, you can easily download a VPN for Russia. Some VPNs like Surfshark have servers in Russia in case you want to connect back to the network of your home country.
Does PandaVPN work in Russia?
When you're shopping around a VPN for Russia, make sure to check its key features, including the ability to get around Russian censorship, privacy, security, plus good speeds.
VPN Security is the top factor to consider. PandaVPN is based on OpenVPN and WireGuard Protocol and ECC encryption, available to safeguard your online connections from the eyes of the government, internet service providers, and other third-party apps or services like Twitter.
On top of that, a VPN provider should respect your privacy with a strict zero-log policy in place. PandaVPN doesn't collect your login credentials, email address, and online activities. Instead, you'll get a random digital number as your account.
The speed of a VPN also matters. That ensures you don't need to wait for content to load. What's more, unlimited bandwidth is important if you want to use a VPN to do some streaming or torrenting. (Click here to see what else a VPN can do.) Through speedtest.net, PandaVPN's US server can produce an impressive speed up to 352.67Mbps for downloading and 79.95Mbps for uploading.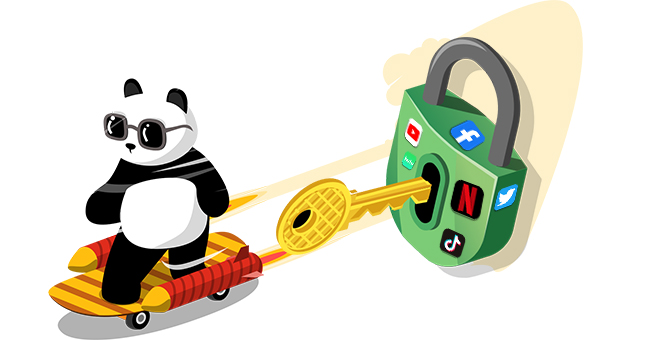 Except for 25+ servers in the United States, PandaVPN has an extensive server network of up to 3000+ servers around the world, covering Europe, the Middle East, Asia, as well as Africa, a continent almost ignored by other providers. It's a VPN with Russia server, which means you can access content that's restricted to Russian IP addresses, like bank accounts.
To sum it up, PandaVPN is an excellent option with guaranteed security, privacy, and speed. One more thing to note, PandaVPN is headquartered in Seychelles, a privacy-friendly East African country that is free from the network surveillance of 5, 9, and 14 Eyes Alliance.
How to get the best Russia VPN – PandaVPN?
Here comes the step-by-step guide to download PandaVPN, one of the best Russia VPN apk for your device.
Step 1. Sign up for PandaVPN – Navigate to the official site to Get PandaVPN. You'll get a random digital account and you don't have to offer your email address. Set a unique and complex password for your account and keep it in mind.
Step 2. Download PandaVPN – Then go to the download page to download PandaVPN and install it on your device. PandaVPN works on all major devices, covering Android, iOS, Windows, macOS, Linux, and Android TV.
Step 3. Connect the world with a click – Run PandaVPN, log in to your credentials and select a server to connect. Now you can surf the internet without restrictions!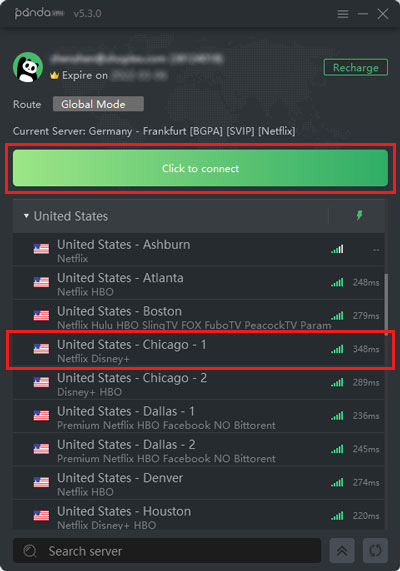 Alternatively, you can go to Google Play Store or App Store to get PandaVPN for Android/iOS. Simply type into PandaVPN in the search box, and you'll easily find the app.
Is a VPN with Russia servers not safe?
First, let's figure out what happened back then. In 2019, Roskomnadzor ordered VPN providers to block certain websites that are on the blacklist offered by the Russian government. Russia said this decision was made to protect its domestic network security. However, many VPNs refused and some opted to proactively shut down their physical servers in Russia.
Then, let's go back to the topic here. VPNs with Russia servers that are virtual are still safe. The fact is that a Russia IP VPN is a must-have for Russians abroad. It is because of the Russian servers that they are able to get back to their home country networks. That way, they can access their bank accounts that are restricted to Russian IP addresses.
Conclusion
The conflicts between the two countries influence people's daily life a lot. Through a Russian VPN, people in the country can bypass the tightening censorship and access the blocked content. If you want to see a real Russia, using a VPN can help.
Exercise your rights to privacy in digital age!
Get PandaVPN
7-day money-back guarantee