Public Wi-Fi Security: 7 Tips to Avoid Public Wi-Fi Risk
Tony Bennett
2021.11.11
Internet Security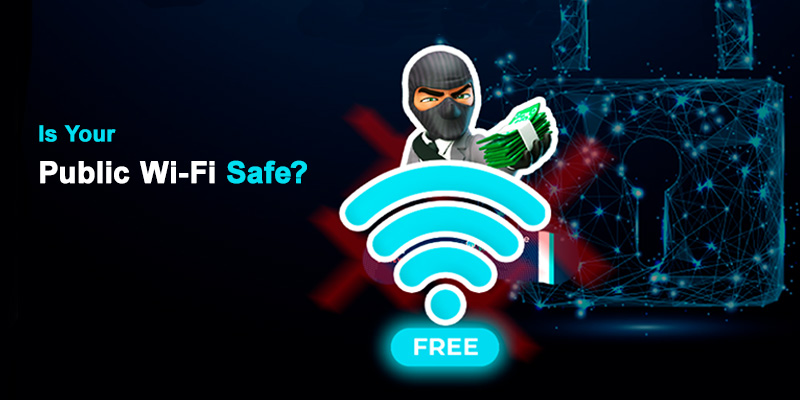 Free public Wi-Fi in cafes, airports, restaurants, or hotels is convenient but comes at a price. Most free public Wi-Fi users are at risk from hackers. Fortunately, there are safeguards against them.
Besides hackers, what are the other security threats to public Wi-Fi? What to do to avoid potential free Wi-Fi risks? Keep reading to figure them out.
What Public Wi-Fi Risk You May Encounter?
The followings are some of the most common security threats to free public Wi-Fi.
Identity Theft
Identity theft is a cybercrime that cybercriminals use public Wi-Fi to steal people's credit card information. As a result, they might withdraw money, make purchases, even apply for loans, or commit other crimes all in their name.
Data Breach
Nowadays, data is valuable and data breach is very common. Stores and restaurants collect your data to tailor their marketing. This can affect any kind of information you store on your device, including your photos, videos, documents, and contacts among others.
Malware Infection
Using public Wi-Fi makes you an easy target for browser hijackers. When you're browsing a website, there are ads popping up on the screen. These ads may contain malware. And an accidental click on it might bring dangerous software right into your phone, tablet, laptop, or desktop.
Hacker Attacks
Hackers also hide behind unprotected public Wi-Fi networks.
When you are searching for a Wi-Fi hotspot, you are likely to set your devices to discover new networks, making it possible for hackers to connect directly to your devices. And they will use an unsecured Wi-Fi connection to distribute malware, which is a risk for the financial information on your devices.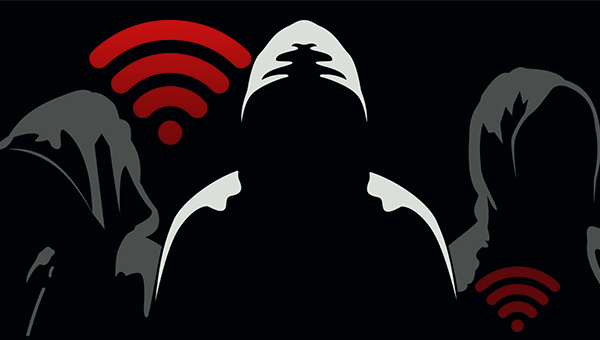 How to Avoid Public Wi-Fi Risk?
Here are important steps to take when you are under a public Wi-Fi connection.
1. Use a VPN
Using a VPN (virtual private network) enables you to keep your online privacy from hidden risks in public Wi-Fi. How does a VPN work to protect your Wi-Fi connection safe?
Simply put, a VPN creates an encrypted tunnel for your data to stream. The data flowing between your device and the network is unreadable. Cybercriminals, browser hijackers, hackers, and stores and restaurants mentioned above have no access to snoop and steal your personal information and browsing history.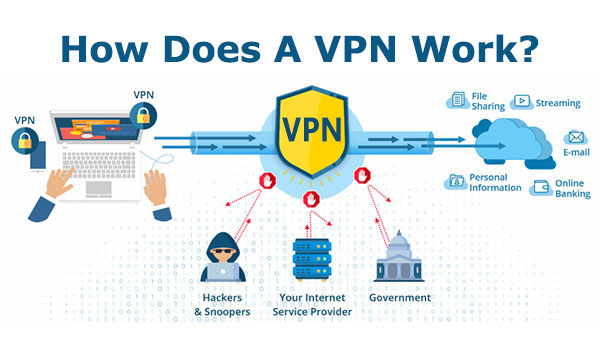 Most VPNs are quick and easy to use while providing you with privacy and safety. Note that only paid VPNs will serve to secure your public Wi-Fi connection. Most free VPNs are not safe. Instead, they might contain malware. Some of them have long-term cooperation with advertisers. That's why they collect your online activities.
PandaVPN is what we want to recommend here. Located in Seychelles, PandaVPN offers private, secure, and fast connections. You can get 256-bit ECC encryption and OpenVPN protection.
What to expect on PandaVPN?
– 256-bit ECC encryption and OpenVPN protocol to shield your digital identity and online traffic
– 3000+ servers scattered around the world, without speed limits & data caps
– 0 log policy supported, requiring no user name, email address, and even payment info
2. Use an Antivirus and Keep it Updated
An antivirus program can protect your device from various malware. This includes the malicious programs that hackers secretly send to your mobile phone, laptop, or desktop computer. Don't forget to keep your antivirus up to date and make sure that important security patches are installed.
3. Use Unique and Strong Passwords
When you are using free public Wi-Fi, your data including passwords is easy to attack. So do remember to set a complicated password that includes 8-15 characters covering letters, numbers, and special characters.
And each account should have a unique password. Stop reusing passwords. Once hackers get one of your passwords, they can hack into your multiple accounts. Even the most inexperienced hackers know that people tend to use the same password for multiple accounts!
Furthermore, it is best to enable multi-factor authentication if your accounts have that to offer. In this way, if someone manages to steal your password, they'll still need one more step of verification to get access to your important accounts.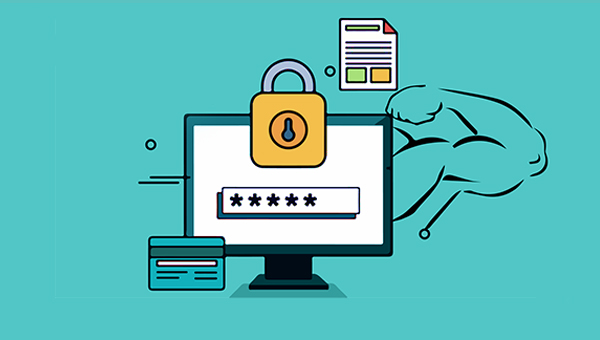 4. Turn Off Sharing
File Sharing is useful on a private home or office network, but it's a bad choice on a public network. When you are sharing files on public Wi-Fi, cybercriminals and hackers have access to folders on your devices. So, disable File Sharing when it's not needed.
5. Stop Exposing your Personal Info
When you are required to offer sensitive information online like email address, phone number, and even ID card number, cut the free Wi-Fi connection. If you have to connect to public Wi-Fi, try to use an alternative email that isn't your primary one.
6. Turn off Automatic Wi-Fi Connection
Some devices will automatically connect to public Wi-Fi networks as soon as they're in range. If your device connects to an unsecured network, you're leaving yourself at risk of having your information stolen.
Therefore, you'd better switch off your device's ability to automatically connect to Wi-Fi networks. Removing the auto connection will reduce the risk of accidentally logging on to a fake network impersonating a legitimate one.
7. Turn on Firewall
A firewall analyzes the data traffic and protects your device from unauthorized access. So, whenever you connect to public Wi-Fi, don't forget to turn on the firewall.
Conclusion
After knowing the hidden public Wi-Fi risks, you can use free Wi-Fi properly and safely. A VPN is a convenient tool to shield your privacy under public Wi-Fi connection. You can also install an antivirus to your device and keep it up to date.
Always use strong and unique passwords for your different accounts. Data is a valuable commodity today and many people are eyeing it, so stop exposing your sensitive information online. When connecting to free Wi-Fi, remember to turn on the firewall. Wish the above tips protect your online privacy safe!
Exercise your rights to privacy in digital age!
Get PandaVPN
7-day money-back guarantee